I'm not particularly good with movie reviews so allow me to brief you the simplest way possible:
Movie plot:
a veterinary student abandons his studies after his parents were killed and joins a traveling circus.
Acting:
Simple but really believable! It was like watching someone's life unfold-- didn't feel like a movie at all.
Notable acts:
Christoph Waltz as August! He was so believable and haunting. *clap clap!
Who the movie is for:
hopeful
romantics and
animal lovers
alike would love this film. It was moving and tastefully done, no part was too cheesy or too brutal.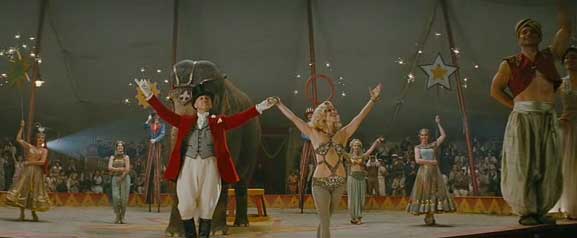 I covet her costume here. I want a swimsuit like that!
Take my word please, just watch it!
TMF rating: 9/10
photo sources: dappledgrey.com, teenscreens.com, filmofilia.com, teaser-trailer.com, dailyactor.com