Another year, another trend. It's
always
the mantra every year. Soooooo, what do we forecast to be hot in oh-nine? Read on to find out!
Basically, the thing to remember with fashion in 2009 is
class
. It's all about being feminine (but not too much), looking sophisticated and put together. Fashion is shifting from the laidback look to the more posh and glamorous (and rich $$$) styles.
Tailored pieces
are a staple in every fashionistas wardrobe any day of any year. But it will be extremely in this year taking inspiration from outfits worn by our favorite celebrities like in Sex and the City, Lipstick Jungle and Gossip Girl. The thing with tailored pieces is that they are easily mistaken for ones that are worn in work but that's not really the case. Tailored pieces by definition are those that have clean lines and have their own form which gives illusion of shape simply because tailored pieces are actually those that were MEANT to be for men! So do you get what I mean now? Think blazers, coats, "stiff" shorts, dark pants, the works! It's easy now because these pieces have been given a more feminine vibe. Be a man. But a very
sexy
man.
key pieces
: pencil skirt, blazer, button down shirt, slim belt
50's fashion
are in this season with emphasis on ruffles, pearls, cinched waists, high waisted pants, and overall pin up girl "sexy" look. And oh, I'm seeing a lot of HUGE buttons making a comeback too so it's a cool trend to watch out for in stores ;)
key pieces:
high waisted shorts/skirts, ruffled top, pearls, waist belt
Form fitting pieces
are going to be very hot this year! And I'm not talking about skin-hugging pieces but more of tailored outfits that hug the body in the most flattering way. Think of cotton or silk fabrics that do NOT cling to the body, and instead DICTATES the shape. This year is about showing every girl's asset! The best way to do this of course is through beautiful and tailored dresses, tops and pants. So say goodbye to your baggy tops because their are sooooo last year! (haha, I love saying that)
key pieces
: corset tops, cinched dresses, rompers
Navy colors
will be hot in oh-nine! Blame it on the recently held American elections but the navy look is creating ripples in the fashion scene! There's going to be a lot of navy blues, reds, and whites everywhere! And of course, it all culminates into the "navy" costume with the rounded/triangular collar and slim fit waists!
key pieces
: anything in navy blue, white or red, and a more polished look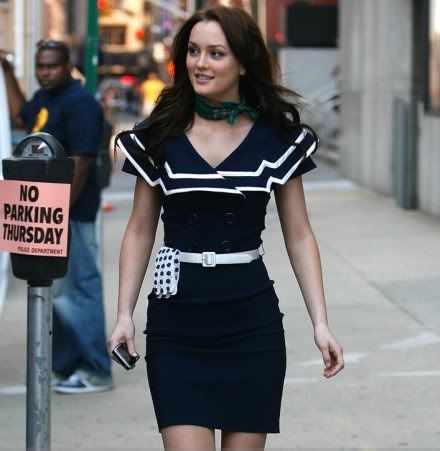 Black
is definitely back this year! ...and I couldn't be more glad! :P Classic styles in black are coming out. We're seen how black has deteriorated into a more punk genre in the past years but '09 will be seeing this color staple back with a vengeance! Think sexy, classy, and upper east side
-ish styles :)
key pieces
: blacks with embellishments, sequins, ruffles, big metallic buttons (think texture)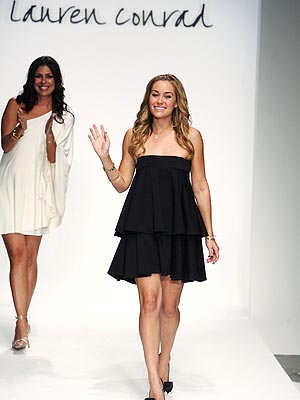 Leathers
won't be too icky this season as we'd be seeing them in their most beautiful styles and designs! Patent leather will be big especially in accessories, bags and shoes. But what's interesting is the appearance of shiny faux leather leggings and jackets!
Purples
and its entire family will be the hottest colors for the year!
Shoulder bags
are also going to be big this year! And I'm talking about those vintage old styled pieces that have long straps! They can either be worn over the shoulders or across the body. The key here is to have really clean and simple looking pieces that would go with all your outfits and would not take attention away from them. So go take out the detachable straps of your shoulder bags and attach them again!
So there goes our 2009 PK fashion forecast! I am super excited for this year especially with all the classy styles that are emerging. Don't you just think the whole grunge, "just woke up from bed" is so last season already? I do.
Have a very fashionable 2009 PK girls! Here's to a brand new, and more classy you! :)